MUMBAI: A 29-year-old model-turned-actress, Malvi Malhotra, was allegedly stabbed in the stomach on a busy road in Versova at around 9 pm on Monday by a producer who had been stalking her for months. Yogesh Kumar Singh (26) also allegedly attempted to slash the face of Malhotra, who appeared in the 'Udaan' TV series and the 'Hotel Milan' movie. She was rushed to Kokilaben hospital, where it is confirmed that her condition is stable.
Police sources said that when Singh reached her and asked her to get into his car, Malhotra was walking home after a work meeting. He threatened to kill her and also end his life when she declined. "Singh took a knife out of his pocket and stabbed her. He attempted to cut her face, but she protected it because she ended up suffering injuries to both hands. She sustained three deep injuries for which she would have to undergo surgery. Singh has been following her for a year, "said Atul Patel, Malhotra's family friend, "Singh has been following her for a year." Just a day before the attack, she had returned from a photo shoot in Dubai. The incident took place barely 3 km from the police station of Versova. Locals witnessing the assault alerted the police.
After accepting his friend's request on social media in 2019, Malhotra, who has also appeared in a few Malayalam and Telugu films as well as advertisements, got acquainted with the accused, who identified himself as a filmmaker. Malhotra said in her police report," I met Singh in January to discuss a music video he was making. He proposed marriage later. He got angry when I stopped talking to him and blocked him on social media. He used to wait hours outside my house. When he waylaid me on Monday, I returned home and asked me to get into his car. He stepped out and stabbed me when I declined."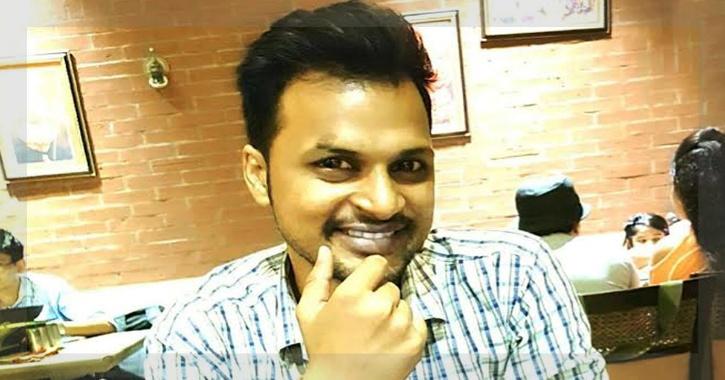 Seven years ago, Malhotra, who hails from Himachal Pradesh, moved to Mumbai. After a local resident told them, her parents heard about the incident. "I rushed to the hospital after I got a call from Malvi 's father, who is a friend," Patel said. A case against Singh has been reported under the IPC sections for stalking and attempting to murder. A hunt for him was initiated by police. Yogeshkumar Mahipal Singh, has been traced to a hospital and detained, the Mumbai Police said.