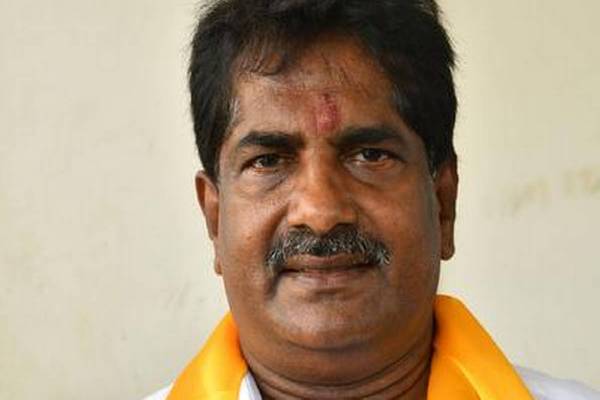 TDP MLC, Paruchuri Ashok Babu, on Thursday discounted the YSRCP propaganda on the monetary assist prolonged by the TDP to the households of those that died within the Kandukur incident. The YSRCP mentioned that the cheques issued to the deceased relations have been bounced, which he mentioned was incorrect.
The MLC informed media individuals right here that the YSRCP leaders are spreading misinformation by their social media that the cheques given by the TDP nationwide president, Mr Nara Chandrababu, to the households of those that died within the Kandukur incident have bounced.
"Does anybody who has fundamental information will resort to such sort of malicious propaganda," Ashok Babu requested and said that the cheques given by the TDP have been cleared and the cash has been deposited with the financial institution accounts of the respective affected households.
"This smear marketing campaign is a traditional instance of the YSRCP's low cost politics," he remarked and mentioned that the TDP did most justice to the affected households. The celebration prolonged Rs 30 lakh to every affected household and no celebration within the nation has given such large monetary help to anybody, the MLC said.
The best way the TDP supremo responded to the incident completely uncovered the YSRCP's venomous propaganda, Ashok Babu mentioned and said that Chief Minister, Jagan Mohan Reddy, by no means reacted in the best way to his celebration activists as Chandrababu Naidu responded with humanity. Jagan didn't pay even a single rupee although 17 individuals died in his 'Odarpu Yatra,' he identified.
The State authorities has given a monetary support of a mere Rs 2 lakh to every affected household that too after the Centre introduced ex gratia to them, he said. Ashok Babu demanded a reply from Jagan to the malicious propaganda on the YSRCP social media.